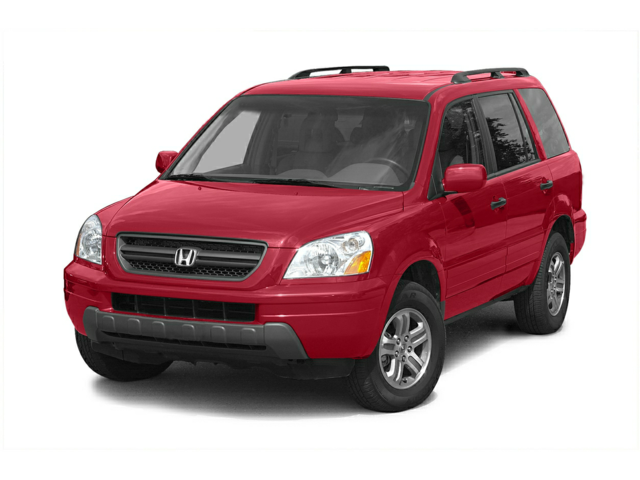 Services Performed
Change engine oil and replace oil filter. Check air filter. Check readily accessible fluid levels and top off as needed. Check tire pressures and set to correct specification. Reset oil life & maintenance reminder light. Includes maintenance inspection, all noted maintenance items requiring attention will be noted on work order. Maintenance inspection does not include diagnosis for any sounds, warning lights, or other issues that are not readily visible or apparent.
RESET VEHICLE MAINTENANCE REMINDER
REPLACE LUBE STICKER AND ENGINE COVERS
TIMING BELT – Remove & Replace
CHECK AIR CONDITIONING SYSTEM FOR PROPER OPERATION. CHECK FOR PROPER COOLING AND HEATING. CHECK MODE FUNCTIONS. VISUALLY INSPECT VISIBLE AIR CONDITIONING COMPONENTS. CHECK AIR CONDITIONING PRESSURES. CHECK FOR SIGNS OF REFRIGERANT LEAKS. CHECK FOR SIGNS OF FLUORESCENT DYE USING ULTRAVIOLET LIGHT. ADVISE CUSTOMER AND EVACUATE REFRIGERANT FROM SYSTEM, APPLY VACUUM TO SYSTEM FOR 30 MINUTES AND TEST FOR VACUUM HOLD FOR 5 MINUTES, CHARGE SYSTEM WITH CORRECT REFRIGERANT CHARGE AMOUNT AND APPLY LEAK DYE IF AUTHORIZATION IS OBTAINED FROM CUSTOMER FOR PURGE AND CHARGE. CHECK FOR PROPER PRESSURES AND TEMPERATURES. FULLY RECHARGED SYSTEM AND A/C IS BLOWING COLD. INJECTED UV DYE TO HELP DETERMINE POSSIBLE LEAKS IN THE FUTURE. FOUND POSSIBLE ISSUE WITH BLEND DOORS AS WE DO NOT HAVE FULL FUNCTION OF CONTROLLING WHICH VENTS AIR BLOWS OUT OF. WILL NEED FURTHER DIAGNOSTICS TO DETERMINE ISSUE.
Road test for power steering operation. Inspect system for leaks. Remove fluid from power steering lines, pump, rack and pinion, and or gear box. Install new power steering fluid. Install power steering additive to revitalize seals and . Road test vehicle.
Road test and verify engine performance, transmission operation, and shift patterns. Drain transmission fluid from vehicle with flushing tool. Refill transmission to proper levels with factory spec fluid.
Check brake fluid for moisture and contamination. Inspect all hydraulic line and hoses. Inspect calipers and wheel cylinders. Inspect master cylinder and cap. Remove fluid from master cylinder. Fill with fresh fluid. Power bleed system at each caliper with fresh fluidentire brake system including master cylinder, calipers, wheel cylinders until clean.
TIRE REPLACEMENT, MOUNT AND BALANCE
Road test vehicle. Check all suspension and steering parts for wear. Check tire pressure and condition. Check riding height. Check alignment of all four wheels. Adjust caster, camber, toe-in, and thrust angle as needed on all four wheels. Center steering wheel.
BRAKE PADS – Remove & Replace – Front – [Includes: Clean, lube and/or replace Brake Hardware as necessary. Adjust Brakes (where applicable). DOES NOT include refinishing.]
MACHINE BRAKE ROTOR – FRONT
BRAKE PADS – Remove & Replace – Rear – [Includes: Clean, lube and/or replace Brake Hardware as necessary. Adjust Brakes (where applicable). DOES NOT include refinishing.]
MACHINE BRAKE ROTORS – REAR
REMOVE PASSENGER SIDE MIRROR AND INSTALL CUSTOMER SUPPLIED MIRROR
PAINT COVER TO MATCH
REMOVE AND REPLACE ENGINE AND CABIN AIR FILTERS
PERFORMED DIAGNOSTIC INSPECTION, FOUND STORED ERRORS RELATING TO EVAPORATIVE LEAK. UPON INSPECTION, IT SEEMS GAS CAP WAS RECENTLY REPLACED. NEAR THE FUEL TANK SIDE, AS WELL FOUND AN EVAPORATIVE LINE THAT WAS NOT PROPERLY CLAMPED. RESECURED HOSE CLAMP AND CLEAR STORED ERRORS. PERFORMED AUTOMATED EVAP TEST AND VEHICLE PASSED. AUTOMATED TEST IS UNABLE TO IDENTIFY VERY SMALL LEAKS, IF CHECK ENGINE LIGHT RETURNS FOR EVAPORATIVE LEAK, WILL NEED TO PERFORM EVAPORATIVE SMOKE TEST TO DETERMINE LEAK.
ALEXIS D. gave our service a 5 star review on 6/17/2021